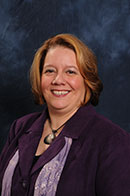 Audra Frye was promoted to Director of Sales and Marketing.
Audra Frye, Director of Sales and Marketing, joined PVM July 2013. She has over 20 years of sales and marketing experience with 14 years in the hotel business as an event planner and 7 years focusing on assisted living for those with memory loss. She graduated from Central Michigan University with a Bachelor of Science in Business Administration with an emphasis on Hospitality Management and Marketing. She serves on several committees and boards focusing on improving patient care and resident retention. She and her husband reside in Redford.
---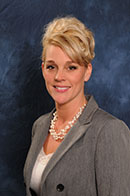 Dana Phelan was promoted to Director of Housing Operations and Compliance.
Dana Phelan, Director of Housing Operations and Compliance joined PVM in 2004. With over 20 years experience in the housing management industry, she obtained her real estate license out of high school while going through college. Prior to her 11 years with PVM she managed a market rate and affordable multi-family housing portfolio prior to making the move to PVM servicing exclusively seniors. She holds multiple certifications within the housing industry and is specifically certified in managing Low Income Housing Tax Credit, several different HUD subsidized programs and well as other multi-layered affordable housing programs, including but not limited to the compliance and operations of these Villages in her portfolio. She holds two associate degrees, one in Art and the other in General Business Administration. She currently serves on the Diversity and Inclusion Recruitment Committee and is a volunteer in her community very involved with her district Little League Organization. Phelan resides in Ira Township, Michigan.
---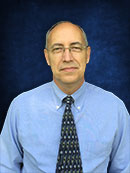 Kevin Petru has joined the leadership of PVM as Director of Real Estate Development.
Kevin L. Petru, Director of Real Estate Development, joined PVM in March of 2016. Prior to PVM Kevin was a Corporate Real Estate and Development executive helping retail and restaurant companies drive strategic growth by building new locations, optimizing assets with selective remodels & expansions and managing existing properties. Most recently, Kevin was Senior Development Manager for Bob Evans Farms Restaurants. Prior executive level positions with YUM! Brands, Starbucks, DDR, and Western Auto. Kevin is active in his community and serve as an Elder in a Presbyterian Church in Ohio. Kevin received a Bachelors degree in Business Administration from Franklin University in Columbus, OH. He serves on the Facilities Advancement committee. Kevin and his wife currently live near Cleveland, OH but will be relocating in the near future.