Presbyterian Villages of Michigan (PVM) will be celebrating its 80th Anniversary in 2025 and has long been recognized as a premier provider of senior living and services. A nonprofit, faith-based organization and recognized leader in the aging field, PVM has many locations, which include independent living, assisted living, skilled nursing, memory care, and stay and play services, throughout Michigan's Lower Peninsula. Recognized as an innovative leader, PVM was an early adopter of home and community based services.
The organization's goal has always been to deliver an environment that transforms senior living and services, while enhancing the communities it serves. PVM is also a leader in helping enrich the lives of those who prefer to remain in their own homes through a variety of home and community based services. PVM is a co-sponsor of two regional Programs of All-Inclusive Care for the Elderly (PACE), one in Southeast Michigan and the second in Central Michigan. Combined, these programs serve an additional 1,000 individuals through coordinated care resources that address their medical, social, and physical needs. In many senior living locations, service coordinators are available to assist residents with accessing services and planning assistance.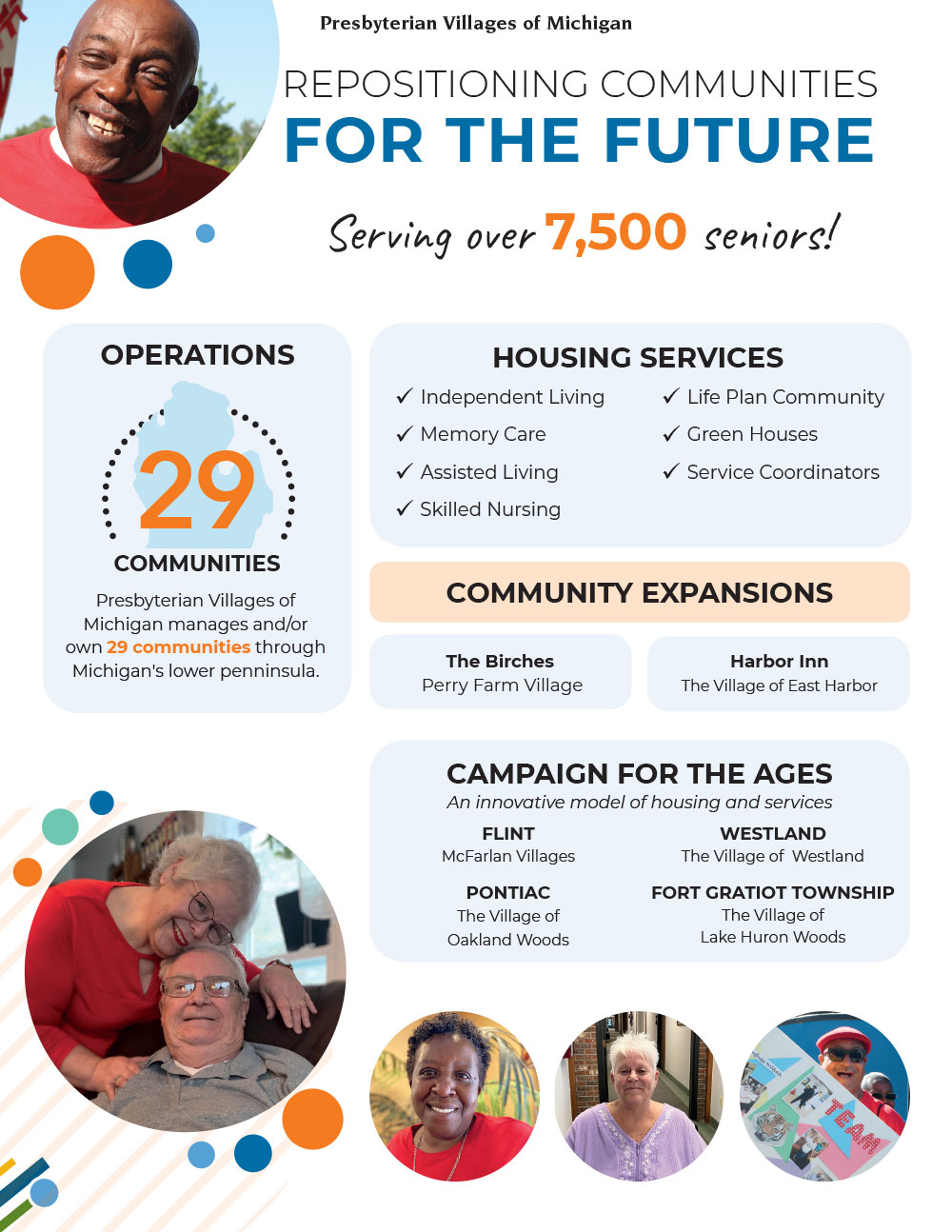 ---
Innovation and Diversity
"Innovation is integral to our mission and vision and is ingrained in PVM's DNA," says Roger Myers, President and CEO. "Our embrace of new ideas and approaches has led to success in transforming senior living and services in a way that expands diversity and promotes the wellness of mind, body, and spirit."
The organization's commitment to diversity is evident in everything from the economic segments served to the gender, race, religion, sexual orientation, gender identity and age of both residents and staff.
Holistic wellness, meanwhile, is encouraged and individual needs are addressed via the wide variety of wellness programs available at most properties. Lynn Alexander, Senior Vice President and Chief Marketing Officer, describes the level of resident involvement in such programming as evidence of a "culture of wellness and embracing all the possibilities of life." Fitness centers and exercise programs provide residents the opportunity to lead active lives, while minds are kept engaged through a wide variety of resident engagement offerings.
"PVM serves a segment of people who, if not for our services, would have to live in nursing homes or assisted living. But we're on the forefront of helping those who want to stay in their homes longer do just that, while keeping them connected with family, community, and their healthcare providers," says Myers. "PVM, in partnership with others, is boldly committed to making Michigan the best place to age."
What I Do Matters: Service Excellence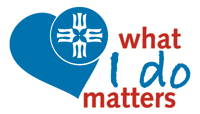 Presbyterian Villages of Michigan (PVM) is committed to providing excellent services to the elders we serve, their families and to each other. The vision of Service Excellence includes four core values: Respect, Relationships, Listening, and Accountability. These values serve as a standard against which every action and thought can be measured. The Service Excellence Standards show our commitment to make PVM a great place to live and work.
---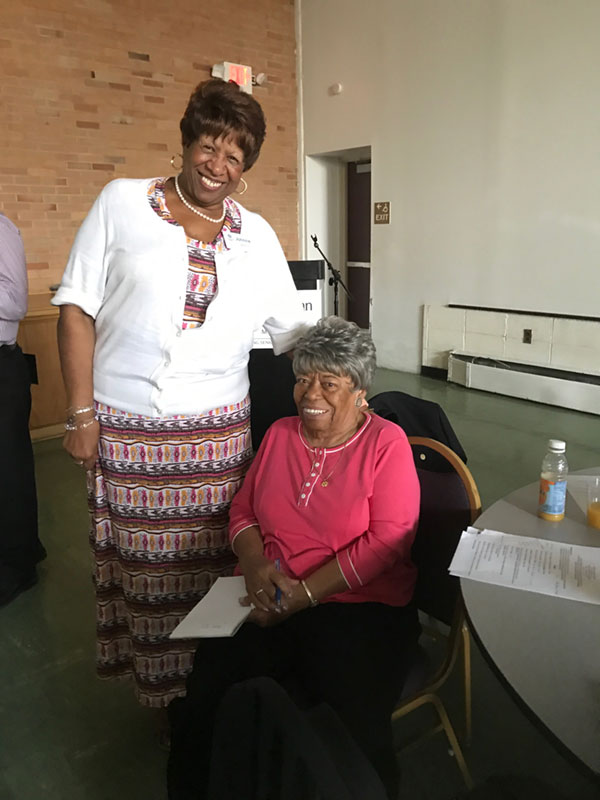 ---