PVM Executive Staff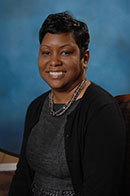 Kesha Akridge, Vice President of Housing, joined PVM in 2003. During her employment, she has also served as an Administrative Assistant, Residential Living Advisor, and Administrator. Kesha received her Bachelor of Business Administration degree from Davenport University where she majored in finance. She is an active volunteer in her community with the Alpha Kappa Alpha Sorority, Inc., and regularly volunteers at Starfish Family Services, a nonprofit agency serving vulnerable children and families in metropolitan Detroit. Kesha is a graduate of graduate of Leadership Detroit. She enjoys spending time with family, reading, shopping, and learning how to play golf. Kesha currently resides in Romulus with her husband and their two boys.
---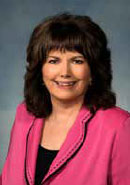 Lynn Alexander, Senior Vice President and Chief Marketing Officer, Lynn Alexander is known as a thought leader and policy influencer. She currently serves as Senior Vice President & Chief Marketing Officer for Presbyterian Villages of Michigan (PVM). She also served for seven years as founding board member for the Michigan Health Endowment Fund. Ms. Alexander has served as an appointee for two Michigan Governors, a Michigan Attorney General and a Michigan Secretary of State. Prior to her government service, Ms. Alexander was a frequently requested speaker for Fortune 500 corporations, specializing in public speaking and communication.
As Senior Vice President and Chief Marketing Officer for PVM she is responsible for planning, organizing, implementing and evaluating all public relations and government affairs and supervises the Sales & Marketing and Wellness departments. She earned a BSW from Defiance College and a MA from the University of San Francisco (Lone Mt. College).
Active in her community, Ms. Alexander was a founding co-chair of the Oakland County SAVE Task Force (Serving Adults Who Are Vulnerable and/or Elderly) to combat elder abuse and exploitation. For over twenty years, Lynn has served on several boards for The Institute of Gerontology at Wayne State University. Her career has also included working as a member of the Oakland County Executive office. Many organizations have recognized her leadership with awards, most recently with the Crain's Notable Women of Nonprofits, Alumni Achievement award from Defiance College, Innovators Award by the Oakland County Mediation Center and the Call to Justice Leadership Award from Elder Law of Michigan. She was also recognized with the Lifetime Achievement Award by the Area Agency on Aging 1B and the Liberty Award by the Oakland County Bar Association. Ms. Alexander is the author of Caregiver Tsunami, a guide for caregivers. She resides in Bloomfield Township.
---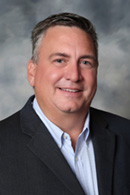 Bruce Blalock Senior Vice President of Finance and Obligated Group Operations, joined PVM in 2022. Bruce has served in the non-profit senior living industry for 30 years, with 11 years in the CFO role at Clark Retirement Community & Porter Hills. Bruce has also served 14 years as the top operational executive at Lutheran Life Villages and Henry Ford Village. He has a Bachelor of Science degree in Accounting from St. Joseph's College (IN), and he has served on State association boards as well as other non-profit organizations. Blalock resides in Royal Oak with his wife, Jody.
---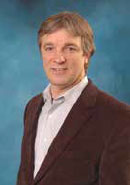 Brian W. Carnaghi, Senior Vice President of Facilities Advacement and Business Development, joined PVM in 2003. He has served in the healthcare and long-term care fields for over 37 years, including Ernst & Young, healthcare system CFO, state-wide fraternal sponsor and CCRC CFO, aging services network CEO, and Perkins Eastman. He holds undergraduate and graduate degrees from Western Michigan University and is a graduate of Leadership Holland. He has served on committees and boards of national, regional, and local non-profit and aging service organizations, including the Continuing Care Accreditation Commission. Carnaghi is an invited speaker in the areas of strategic planning and repositioning, capital formation, affordable housing, and innovation. Carnaghi resides in Detroit, Michigan.
---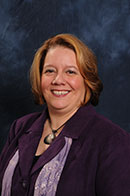 Audra Frye, Director of Sales and Marketing joined PVM July 2013. She has over 20 years of sales and marketing experience with 14 years in the hotel business as an event planner and 7 years focusing on assisted living for those with memory loss. She graduated from Central Michigan University with a Bachelor of Science in Business Administration with an emphasis on Hospitality Management and Marketing. She serves on several committees and boards focusing on improving patient care and resident retention. She and her husband reside in Redford, Michigan.
---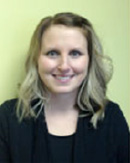 Jessica Gross, R.N., Administrator, The Village of Rosebush Manor. She began working for PVM in November 2014. Prior to PVM, Gross held previous professional healthcare positions in the Grand Rapids area, including serving as an RN Nurse Manager at Raybrook Manor (part of the Holland Home system). She is a graduate of Mid-Michigan Community College's registered nursing program. Gross and her husband have two children and reside in Beal City, Michigan.
---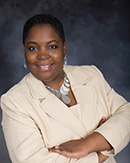 LaDonna Holley, Senior Vice President joined PVM in 2007. Holley provides operational oversight to the Department of Human Resources, Affordable Housing Operations, PVM Academy, and Weinberg Green Houses. Holley is also serves as the Chief Diversity Equity and Inclusion Officer for PVM. Holley has over 25 years experience in Human Resources, and 4 years experience in housing operations. She previously served as Director of Human Resources for Wayne Metropolitan Community Action Agency in Wyandotte, Michigan. Other leadership positions were held at Henry Ford College, Renaissance Home Health Care, Visiting Nurses Association, Judson Center, and Methodist Children's Home. Holley holds a Doctor of Ministry degree from Ecumenical Theological Seminary, a Master of Science in Human Resources Administration from Central Michigan University, and a Bachelor of Science in Human Resources Development from Oakland University. She is certified as a Professional in Human Resources, and is a member of the Society of Human Resource Management (SHRM) and National Association of African Americans in Human Resource (NAAHR).
---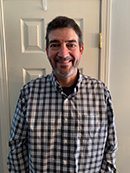 Mike King, Director of Maintenance Operations/Housing, joined PVM in September of 2016. He has 18 years of experience in maintaining multi-family housing, with 15 years at a supervisory level. Mike is a Certified Manager of Maintenance, Manager of Housing, Pool and Aquatics Operator, EPA Universal Certification, State of Michigan Builders License, National Electric Code Certified. King is a former member of the Kearsley Community School board of Education. Mike has two daughters and a son-in-law; he is a resident of Flint, Michigan.
---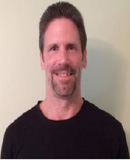 Mark J. Kronner, Chief Technology Officer, Joined PVM in February 2009. Mark has 35 years working with management information systems, which includes a diverse set of technology related skills in computer hardware, networking, and application software and analytics. Kronner received BS degree in Management Information Systems from Oakland University. He served as president of a software development company from 1991- 2010. Kronner provides support for over 30 Villages and home and community based programs, including safety and security, networking, electronic medical records, wireless emergency and nurse call systems, Office, and other information management software systems.
---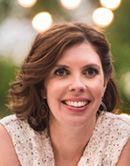 Devon Meier, Director of Planned Giving, joined the PVM Foundation in 2022. In her role, Devon partners with donors who want to make a legacy gift to support the PVM Mission and future generations of older adults. She has spent the last 14 years working in the philanthropy field, eight years with St. Jude Children's Research Hospital, and most recently with senior living foundations in Metro Washington DC and Jewish Family Services of Washtenaw County. Devon earned her MA in Arts Management from Carnegie Mellon University and a BA in English and Drama from The University of Michigan. She lives in Novi with her husband, Mark. In her free time, Devon enjoys spending time with family/friends and checking out the local theatre scene.
---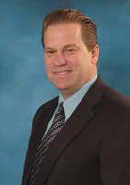 David M. Miller, Executive Director of The Village of East Harbor joined PVM in April 1987. Prior to joining The Village of East Harbor, he was employed as the Assistant Manager at the Days Inn Resort in Lake Buena Vista, Florida and Assistant Manager of the Days Inn Hotel in Lynchburg, Virginia. He also worked his way through high school and college at The Village of Redford. Miller holds an undergraduate degree in Business Administration from Liberty University and a graduate degree in Health Care Administration from Central Michigan University. He serves in Rotary as a two time past president and now chair of their Foundation Board, as well as a leadership role at his church. Miller resides in Macomb, Michigan.
---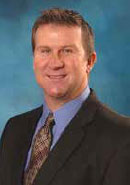 Paul J. Miller, CFRE, President of the PVM Foundation, joined PVM in 2006 as the Director of Major and Planned Giving. A professional development officer with over 18 years of experience in fundraising, he previously served as Manager of Corporate Partnerships and Major Gifts for Special Olympics Michigan (1998-2006), and Marketing and Promotion Manager for Metro Trading Association (1991-1998). Miller holds an undergraduate degree from Heidelberg University and a Master in Business Administration from Central Michigan University. He currently serves as the Past President of the Greater Detroit Chapter of the Association of Fundraising Professionals. He also is a member of the Council of Michigan Foundations, Planned Giving Roundtable of Southeast Michigan and Grant Makers in Aging. Miller resides in Farmington Hills, Michigan.
---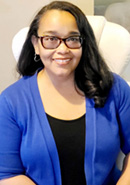 Anjuree Moore, Human Resources Director, has worked in human resources for over 18 years. Her experience has primarily been in the non-profit sector, specifically senior living. She holds a Bachelor of Science degree from Wayne State University and is certified with Society of Human Resources Management and with the Human Resources Certification Institute. Anjuree enjoys volunteering with young children and helping them develop a love for reading. She also enjoys shopping, spending time with family and dancing.
Anjuree is an empty nester, with one young adult son. She is looking forward to growing with Presbyterian Villages of Michigan.
---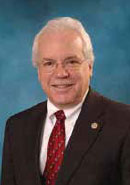 Roger L. Myers, President/CEO, joined PVM in 1992. He previously served as the Executive Director/Administrator of Masonic Pathways (1984-1992) in Alma, Michigan. Previous executive/administrative positions were held at Beaumont Hospitals, United Methodist Retirement Communities, and Albion Community Hospital. Myers holds undergraduate and graduate degrees in public administration from Western Michigan University and is a graduate of Leadership Detroit. He serves on numerous national, state, and local association/community boards committees, programmatic, and advisory bodies, as well as in other leadership roles. Myers resides in Canton, Michigan.
---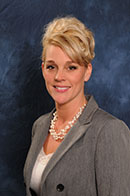 Dana Phelan, Director of Housing Operations joined PVM in 2004. With over 20 years' experience in the housing management industry, she obtained her real estate license in college. Prior to PVM she managed a market rate and affordable multi-family housing portfolio. She holds multiple certifications within the housing industry and is specifically certified in managing Low Income Housing Tax Credit, several different HUD subsidized programs and well as other multi-layered affordable housing programs, including but not limited to the compliance and operations of these Villages in her portfolio. She holds two associate degrees, one in Art and the other in General Business Administration. She currently serves on the PVM Diversity and Inclusion Recruitment Committee and is a volunteer in her community very involved with her district Little League Organization. Phelan resides in New Baltimore, Michigan.
---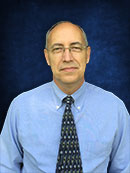 Kevin Petru, Director of Real Estate Development, joined PVM in March of 2016. Prior to PVM Kevin was a Corporate Real Estate and Development executive helping retail and restaurant companies drive strategic growth by building new locations, optimizing assets with selective remodels & expansions, and managing existing properties. Most recently, Kevin was Senior Development Manager for Bob Evans Farms Restaurants. Prior executive level positions with YUM! Brands, Starbucks, DDR, and Western Auto. Kevin is active in his community and serve as an Elder in a Presbyterian Church in Ohio. Kevin received a Bachelor's Degree in Business Administration from Franklin University in Columbus, OH. Kevin and his wife currently live near Cleveland, Ohio.
---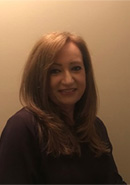 Melissa Riesterer, Director of Housing Operations, joined PVM in 2012. She served as the Administrator of Peace Manor for almost 10 years and is certified in HUD subsidized housing. Melissa received an Associate's Degree in General Studies and an Eldercare Specialist Certificate from Macomb Community College. Prior to PVM, Melissa worked as an Assistant Executive Director for a market rate and tax credit housing community. Melissa enjoys interior decorating and currently resides in Fraser, Michigan.
---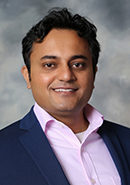 Kushant Shah, Vice President of Finance – Kushant has been in the healthcare industry for last 20 years; out of which, he has spent about 18 years taking care of seniors. Kushant started his career as a physical therapist and has worked his way up to Executive Leadership. In the past, he has held positions such as Director of Rehabilitation, Director of Revenue and Chief Financial Officer, all of which, in senior living industry. Kushant Possesses a Doctorate Degree and Geriatric specialization in the field of physical therapy. He also holds MBA- Finance degree from the University of Michigan. Kushant and his wife, who is also a healthcare professional, have a teenage son. In his free time, Kushant loves to hike with family, read non-fiction books and play racquetball.
---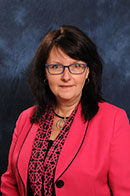 Katrina Summersett, Director of Risk Management & Quality, and Corporate Compliance Officer, joined PVM in April 2015. She is a licensed nurse attorney with over 30 years of experience in health care and 20 plus years in Risk Management, holding leadership positions in acute care hospitals, home health care companies, and skilled nursing facilities. As an ISO 9001 QMS lead auditor, she has lead audits for healthcare companies seeking ISO 9001 certification. Katrina served as Director of Home Care for Beaumont Home Health and Director of Risk, Compliance, and Quality for Reverence Home Health. She holds both A.D.N and B.S.N. nursing degrees from Lake Superior University and a Juris Doctor Cum Laude from Detroit College of Law. Katrina serves on the boards of PACE SEMI and PACE Central, as well as Credit Union Advantage. Katrina resides in White Lake Township, Michigan.
---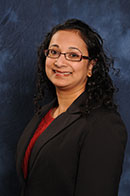 Avni Thomas, Director of Grant Management, joined PVM in 2014. Prior to PVM she worked as Development Project Manager at Oakland University's School of Education and Human Services for 7 years. Her responsibilities included raising over $1.3 million and assisted faculty in requesting funding for research and service projects. She has a BA in Psychology from University of Missouri-Columbia and Master of Public Administration from Oakland University, Rochester, MI. She serves on the Benevolence and Shining Star Committee with PVM, and has helped plan the national Grantmakers in Aging conference. She and her husband reside in Sterling Heights, Michigan.
---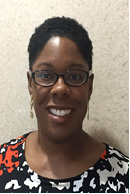 Erica Thrash-Sall, Executive Director, McFarlan Villages, joined PVM in September 2016. Erica was born and raised in Flint, MI. She graduated with a BA from University of South Carolina and a MBA Lawrence Technological University. Erica has worked in the non-profit sector for over 20 years, with the past 10 years focused on community health issues at Ascension Health System in metro Detroit. Erica returned to Flint to begin working with PVM's McFarlan Villages in September 2016. Erica has been married to Issa Sall for the past 17 years and has three children.
---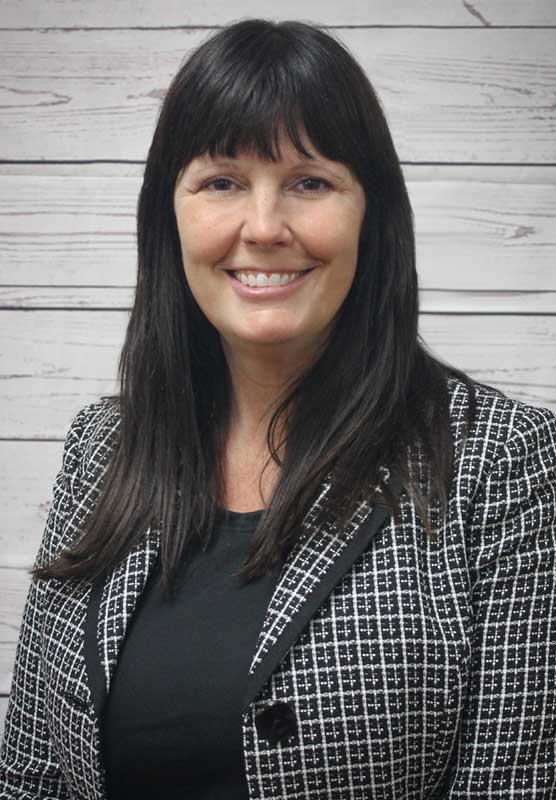 Michele White, Executive Director, The Village of Westland, joined PVM in 2016. White is a graduate of Madonna University with a Bachelor's Degree in Gerontology. She is a Licensed Bachelor's Social Worker, and a graduate of Siena Heights University with a Master's Degree in Organizational Leadership. White completed a graduate internship with Presbyterian Villages in 2004. White has been in the field of aging for 20 years. Experience includes housing, operations, Low Income House Tax Credit (LIHTC), and Home and Community Based programs such as the Medicaid MI Choice Waiver Program. Michele and her husband, David, reside in Taylor, Michigan.
---
Ian Wiesner, Vice President of Facilities Development, joined PVM in 2022. He previously served as Director of Business Development for Capital Impact Partners, a leading Community Development Financial Institution, where he helped to underwrite and close hundreds of millions of dollars in loans to charter schools, health centers, housing developments, and other community facilities across the country. Mr. Wiesner holds a BA from the University of Michigan and an MBA from the Yale University School of Management. Mr. Wiesner resides in Detroit with his family.
---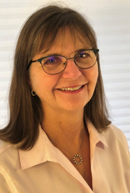 Barbara Woodward-Boonstra, Executive Director of Perry Farm Village brings extensive professional and leadership experience in the senior living field, including a strong background in memory care. Her experience includes previous roles as an executive director for senior living communities.
Earlier in her career Barbara served in various nursing and other clinical positions including hospital, medical offices, senior living and long-term care settings. She is credentialed as a certified director of assisted living, a certified dementia practitioner and as a licensed practical nurse. Barbara has also mentored many professionals and is focused on resident needs, enhanced staff teamwork and customer satisfaction.
---
---
PVM Executive Team
Lynn Alexander
Bruce Blalock
Brian Carnaghi
Jessica Gross
LaDonna Holley
Mark Kronner
David Miller
Paul Miller
Roger Myers
Katrina Summersett
Erica Thrash-Sall
Michele White
Barbara Woodward-Boonstra
---
PVM Corporate Board
2022 Board of Directors
Chair - Roshunda L. Price
Vice Chair for Finance – Gary Ley
Vice Chair for Governance – Duane Lewis
Vice Chair for Facilities Advancement – Kenneth Hollowell
Vice Chair Operations – Ted Payne
Vice Chair for Strategic Planning – Johnnie Jackson
Secretary & Chair for Audit – Martha Nield
Treasurer – Brian W. Carnaghi
President & CEO – Roger L. Myers
Assistant Secretary – Katrina Summersett
David Frauenheim (2022)
Johnnie C. Jackson (2017)
Gary Ley (2017)
Roshunda L. Price (2017)
Charles Tommasulo (2021)
Henry Johnson (2014)
Duane M. Lewis (2014)
Martha Nield (2021)
Ted L. Payne (2017)
Rev. Dr. Louis Prues (2021)
Paul Bridgewater (2022)
Dr. Gwendolyn Graddy-Dansby, M.D. (2022)
Dr. Lynda Jeffries, Ph.D. (2022)
Kenneth L. Hollowell (2016)
Ex-Officio: James S. Gompers, PVM Foundation Board Chair, Roger L. Myers, President/CEO, PVM
Director Emeritus: Natalie E. Brothers
---
PVM Foundation Board
2022 Board of Directors
Chair - James S. Gompers
Vice Chair - Robert R. Schroeder
Treasurer - Brian W. Carnaghi
Secretary - Donald A. Lindow
President - Paul J. Miller
Linda Bomberski
Brian W. Carnaghi
John Denler
Elmer Dixon
James S. Gompers
Paul Hubbard
Henry Johnson
Thomas E. Kimble
Duane M. Lewis
Donald A. Lindow
Lisa Machesky
Robert V. Peterson
Debra Romalia
Robert R. Schroeder
John E. Utley
Mark Wallace
Michelle Williams
Ex-Officio: Roger L. Myers, President/CEO, PVM; Roshunda Price, Board Chair, PVM
---
2022 Village Boards
(as of June 15, 2022)
Alpena Pines
Ann Lange, Administrator
2022 BOARD OF TRUSTEES
President - David Gehm
Vice President - Roger L. Myers
Treasurer - Vacant
Secretary - Brian W. Carnaghi
The Village of Bethany Manor
Tracey Lathan, Administrator
2022 BOARD OF TRUSTEES
Chair - Bunia Parker
Vice Chair - Marian Stephens
Treasurer - Donell Miles
Secretary - Kenneth L. Hollowell
Rev. David W. Akins
Jerome Eagger
Candice Fortman
Kenneth L. Hollowell
Donell Miles
Bunia Parker
Tene-Sandra M. Ramsey
Marian Stephens
The Village of Brush Park Manor Paradise Valley
Jannie Scott, Administrator
2022 BOARD OF TRUSTEES
Chair - E. Kern Tomlin
Secretary - John Gardner
Treasurer - James T. Bradford
Secretary - Elaine Hearns
Stacy Brackens (PVM)
James T. Bradford (JFDC)
Melvin Chapman (JFDC)
Ellen Childs (PVM)
Willie Fair (BPDC)
Edythe Hayden Friley (PVM)
John W. Gardner, Jr. (JFDC)
Elaine Hearns (BPDC)
McCoy Hicks, Jr. (JFDC)
Lynda K. Jeffries, Ph.D. (PVM)
Paul Johnson, III (BPDC)
James Long (BPDC)
Michael Morrison (JFDC)
Gwendolyn Robertson (PVM)
E. Kern Tomlin (JFDC)
JFDC = Joint Fraternal Development Corporation
BPDC = Brush Park Development Corporation
PVM = Presbyterian Villages of Michigan
Delta Manor
Valda Scott, Administrator
2022 BOARD OF TRUSTEES
President - Barbara J. Anderson
President - Elect - Deborah McCreary
Treasurer - Carolyn Johnson
Assistant Treasurer/Budget Chair - Sharon Wilson
Secretary - Laurie Washington
Assistant Secretary - Rebecca Holland

Barbara J. Anderson
Audrey Bibbs
Izetta F. Bright
Jennifer Campbell
Jessye Verona Franklin
Jonnie Hamilton
Rebecca Holland
Cynthia Hough
Dr. Dorothy Jenkins
Carolyn Johnson
Pamela Latimore
Jacqueline D. Lawson
Theresa Mattison
Dereka McClay
Deborah McCreary
Granada Peterson
Clarice L. Ogilvie Posey
Portia Roberson
Laurie Washington
Althea Wells
Sharon Wilson
The Village of East Harbor
David M. Miller, Executive Director
Carolyn Martin, Administrator (Assisted Living/Memory Care and Independent Living)
Director of Nursing: Jeff Robinson

2022 BOARD OF TRUSTEES
Chair - Ricardo J. Lara, Jr.
Vice Chair - Dr. Aaron Lundgaard
Treasurer - Debra Denler
Secretary - Kathryn Bartz
Dr. Andrew Adair
Kathryn Bartz
Melinda Conway Callahan
Debra Denler
Gary E. Gendernalik
Frank Gitre (Resident)
Briana Jacob
Ricardo J. Lara, Jr.
Dr. Aaron Lundgaard
Michael Passmore
Jeffrey M. Pike
Patricia Pike
Farrah Randayal Howard
Elaine Walton (Resident)
The Village of Gibraltar Manor
Tammi Rose, Administrator
2022 BOARD OF TRUSTEES
No board
The Village of Hampton Meadows
Stephanie Cooper, Administrator
2022 BOARD OF TRUSTEES
President - Karl M. Opheim
Vice President - Charles Hewitt
Treasurer/Secretary - Vacant
Charles Hewitt—PVM
Karl Opheim—PVM
James Griffiths
WLS = Wellspring Lutheran Services
PVM = Presbyterian Villages of Michigan
The Village of Harmony Manor
Tiffani Thomas, Administrator
2022 BOARD OF TRUSTEES
Chair - Charles Reese
Vice Chair - Lisa M. Watkins-Burr
Treasurer - Ronald L. Spears
Secretary - Vacant
Lisa M. Watkins-Burr (PVM)
Ruthenia Henderson (PVM/MBPC)
Glenn Hicks (PVM)
Tod Miller (PVM)
Charles E. Reese (PVM)
Ronald L. Spears (PVM)
MBPC = Michigan Black Presbyterian Caucus
Hartford Village
Gena Edwards, Administrator
2022 HARTFORD-PVM, LLC, Board of Managers
Chair - Dr. Ronald E. Goldsberry
Treasurer - Brian W. Carnaghi
Rev. Christian C. Adams
Henry Johnson
Brian W. Carnaghi
Larry Mathews
Dr. Ronald E. Goldsberry
Roger L. Meyers
Johnnie C. Jackson
E. Kern Tomlin
Derrick Roman
2022 BOARD OF TRUSTEES
Chair - Dr. Ronald L. Spears
Vice President/Vice Chair - Roger L. Myers
Treasurer - Larry Mathews
Secretary - Roger L. Myers
Rev. Christian C. Adams
Isaiah Lapsley
Dr. Betty Davis
Larry Mathews
Natalie Brothers
Roger L. Meyers
James Farmer
Paul Hubbard
Artelia Griggs
Ronald L. Spears
The Village of Hillside
Sarah Grant, Administrator

2022 BOARD OF TRUSTEES
Chair - Joanne Robinson
Vice Chair - Kay Flavin
Treasurer - David Hartnett
Secretary - Andrew Spence
Executive Committee - Roy Griffitts

Kay Flavin
Karen Flint
Roy Griffitts
David Harnett
Ted Knapp
Linda Rhodes-Pauley
Joanne Robinson
Mark Slater
Andrew Spence
Edy Stoughton
The Village of Holly Woodlands
Cassie Roberts, Administrator
2022 BOARD OF TRUSTEES
Chair - William W. Walters
Vice Chair - Michael Story
Treasurer - Reisa Hamilton
Secretary - Reisa Hamilton

Reisa Hamilton
Mary E. Lloyd
Michael Story
Sally Swayne
Kaye Thorsby
William Walters
The Village of Lake Huron Woods
Jennifer Loshaw, Administrator
2022 BOARD OF TRUSTEES
Chair - David Imesch
Vice Chair - Marilyn Vander Esch
Secretary - Susan Dykstra
Treasury - Elia Hussain
David Imesch
Bob Brown
Susan Dykstra
Elia Hussain
Marilyn Vander Esch
Lynn Street Manor
Monica Voigt, Administrator
2022 BOARD OF TRUSTEES
Chair - Sandra Grulke
Vice Chair - Tom Peterman
Treasurer - Scott Pauly
Secretary - Laura Shack

Carmen Clayton
Sandra Grulke
Nick Jarvis
Scott Pauly
Tom Peterman
Laura Shack
Jack Walsh
McFarlan Villages
Erica Thrash-Sall, Executive Director
2023 BOARD OF TRUSTEES
Chair - Kathy Boles
Vice Chair - Charles Tommasulo
Treasurer - Donna Fry
Secretary - Lennetta Bradley Conley
Robert Bessert
Kathy Boles
Laura Bowers
Lennetta Bradley Conley
Donna Fry
Lisa Horn
Cathy Metz
Louise McAra
Charles Tommasulo


The Village of Mill Creek
Jennifer Bouchard, Administrator
2022 BOARD OF TRUSTEES
Chair - Patricia Fosdick
Vice Chair - VACANT
Treasurer - VACANT
Secretary - Helen Guzzo

Frederick Bachman
Donna Bidleman
Gail Canalas
Patricia Fosdick
David Gilbert
Helen Guzzo
Virginia Lawson
Richard E. Rabbideau
Patricia Slayton, MSN, RN
Karen Todd
The Village of Oakland Woods
Jon Hayes, Administrator
2022 BOARD OF TRUSTEES
Vice Chair - Nancy Halinski
Treasurer - Jayne M. Zellers
Secretary - Larysa Blysniuk

Trina Ellis Erwin
Larysa Blysniuk
Nancy Halinski
Jayne M. Zellers
Diane Baldwin
Rachel Hurst
Kathalee James
Lisa Machesky
Carlton Jones
Lisa Murrell
Michael Schick
Megan Sellers
The Village of Oakman Manor
Deborah Beard, Administrator
2022 BOARD OF TRUSTEES
Chair - Maynard L. Timm
Vice Chair - Elaine Hearns
Treasurer - Johnnie C. Jackson
Secretary - Tod Miller

Natalie Brothers
Deborah E. Fisher
Elaine Hearns
Johnnie C. Jackson
Patricia Ann Rencher
Maynard L. Timm
Pastor Richard White III
Barbara Williams
Tod Miller
Thomas Armstead
The Village of Our Saviour's Manor
Graziella Bruner, Administrator
2022 BOARD OF TRUSTEES
Chair - Johnnie C. Jackson
Vice Chair - Dereka McClay
Treasurer - Rev. David Huber
Secretary - Vacant
Natalie Brothers (PVM)
Myra Davenport (LCOOS)
Rev. David Huber (WLS)
Johnnie C. Jackson (LCOOS)
Dereka McClay (PVM)
Carolyn Kimbrough (LCOOS)
Judy Piccininni (WLS)
Michelle Williams (PVM)
LCOOS = Lutheran Church of Our Saviour
WLS = Wellspring Lutheran Services
PVM = Presbyterian Villages of Michigan
The Village of Peace Manor
Tanisha Reed-Hobbs, Administrator
2022 BOARD OF TRUSTEES
Chair - Becca Liptok-Cournoyer
Vice Chair - VACANT
Treasurer - Maggie Brideau
Secretary - Maggie Brideau

Nora Birch
Maggie Brideau
Becca Liptok-Cournoyer
Chrissy Burden
Perry Farm Village
Barbara Woodward-Boonstra, Executive Director
Jill Tibbits, Administrator

2022 BOARD OF TRUSTEES
President - Joanne Robinson
Vice President - Kay Flavin
Treasurer - David Hartnett
Secretary - Andrew Spence

Joanne Robinson
Kay Flavin
Andrew Spence
David Hartnett
Linda Rhodes-Pauly
Roy Griffitts
Tim Knapp
Karin Flint
Mark Slater
Edy Stoughton
The Village of Redford
Gloria E. Robinson, Senior Housing Administrator

2022 BOARD OF TRUSTEES
Chair - Susan Hurst
Vice Chair - Kathy Telck
Secretary - Reva Wujcik
Treasurer - VACANT
Susan Hurst
Carolyn Lambreth
Kathy Telck
Reva Wujcik
Dorothy Thompson
Paul Bousquette
Mary Dobson
The Thome Rivertown Neighborhood Senior Non-Profit Housing Corporation
LaShonda Davis, Administrator
2022 BOARD OF DIRECTORS
President - Gloria W. Robinson
Vice President - Steve Fetyko
Secretary - Robert R. Schroeder
Treasurer - Steve Fetyko
Laurie Coplin (PVM)
Steve Fetyko (BRIO)
Lynda K. Jeffries, Ph.D. (PVM)
Gloria W. Robinson (PVM)
Robert R. Schroeder (PVM)
Julia Szuper (BRIO)
Debbie Steggles (BRIO)
Nicole Maags (BRIO)
Brio = Brio Living Services
PVM = Presbyterian Villages of Michigan
The Village of Rosebush Manor
Jessica Gross, R.N., Administrator
2022 BOARD OF TRUSTEES
Chair - Lynn Swindlehurst
Vice Chair - Linda Fabian
Treasurer - Sue Hovey
Secretary - Vacant

Jon Baker
Sheila Beatty-Line
Gary Lynch
Linda Fabian
Bill Hauck
Amy Hovey
Sue Hovey
Lois Mayer
Henry Block
Lauren Sawyer
Melissa Loper
Lois Mayer
Lynn Swindlehurst
Mary Welsh
Wendy Wixson
Angie Moss
The Village of Sage Grove
Dale Walvort, Administrator
2022 BOARD OF TRUSTEES
Chair - Jose E. Santamaria
Vice Chair - Judy Sivak
Secretary/Treasurer - Josie Howard-Wyne

Josie Howard-Wyne
Kimberly Middleton
Jose E. Santamaria
Judy Sivak
Jean Bouw
Ron Baylor
The Village of Spring Meadows
Rae Stachnik, Administrator
2022 BOARD OF TRUSTEES
Chair - Deborah Ann Muhich
Treasurer - Ginny Wood-Broderick
Secretary - Laurie Ingram

Laurie Ingram
Deborah Ann Muhich
Julie Wetherby
Ginny Wood-Broderick
Dr. Raza Haque
Tricia Commet
The Village of St. Martha's
Andrea Felice, Administrator
2022 BOARD OF TRUSTEES
President - E. Kern Tomlin
Treasurer - Angy Webb
Vice President - Duane Lewis
Secretary - Bill Ahlstrom
Bill Ahlstrom (2013) (COTL)
Gracine Callahan (2007) (COTL)
Alecia Carter (2022) (PVM)
Cellestine Carter (2014) (PVM)
Clara Crowell (2010) (PVM)
Jacqueline Dixon (2016) (PVM)
Artelia J. Griggs (2010) (PVM)
Charlon Hibbard (2011) (COTL)
Dr. Dorothy Jenkins (2010) (COTL/PVM)
Duane Lewis (2014) (PVM)
E. Kern Tomlin (2007) (PVM)
Rhonda Turnbull (2022) (PVM)
Angy Webb (2008) (COTL)
Rev. Robert Wollard (2013) (COTL)
COTL = Canterbury on the Lake
PVM = Presbyterian Villages of Michigan
The Village of University Meadows
Yolanda Coleman, Administrator
The Village of Warren Glenn
Stacey Klooster, Administrator
2022 BOARD OF TRUSTEES
Chair - Malcolm K. McDougall
Vice Chair - Vacant
Treasurer - Vacant
Secretary - Vacant

Mary Blasczak
Betty Challenger
Sister Mary Fagan
Marijo Hockley
Malcolm K. McDougall
The Village of Westland
Michele White, Executive Director
2022 BOARD OF TRUSTEES
Chair - Kelly Faber
Vice Chair - Gail Quann
Treasurer - Carrie Moon-Dupree
Secretary - Dr. Mark Lindley

Dr. Mark Lindley
Carrie Moon-Dupree
Jeanette Pisha
Gail Quann
Melanie West
Phil Kraus
James Gilbert
Kelly Faber
The Village of Woodbridge Manor
Carmen Thomas, Administrator
2022 BOARD OF TRUSTEES
Chair - E. Kern Tomlin
Vice Chair - John Gardner
Treasurer - James T. Bradford
Secretary - Elaine Hearns
Stacy Brackens (PVM)
James T. Bradford (JFDC)
Melvin Chapman (JFDC)
Ellen Childs (PVM)
Willie Fair, Jr. (BPDC)
James Gardner (FJDC)
Edith Hayden Friley (PVM)
Elaine Hearns (BPDC)
McCoy Hicks, Jr. (JFDC)
Lynda K. Jeffries, Ph.D. (PVM)
Paul Johnson, III (BPDC)
James Long (BPDC)
Michael Morrison (JFDC)
Gwendolyn Robertson (PVM)
E. Kern Tomlin (JFDC)
JFDC = Joint Fraternal Development Corporation
BPDC = Brush Park Development Corporation
PVM = Presbyterian Villages of Michigan