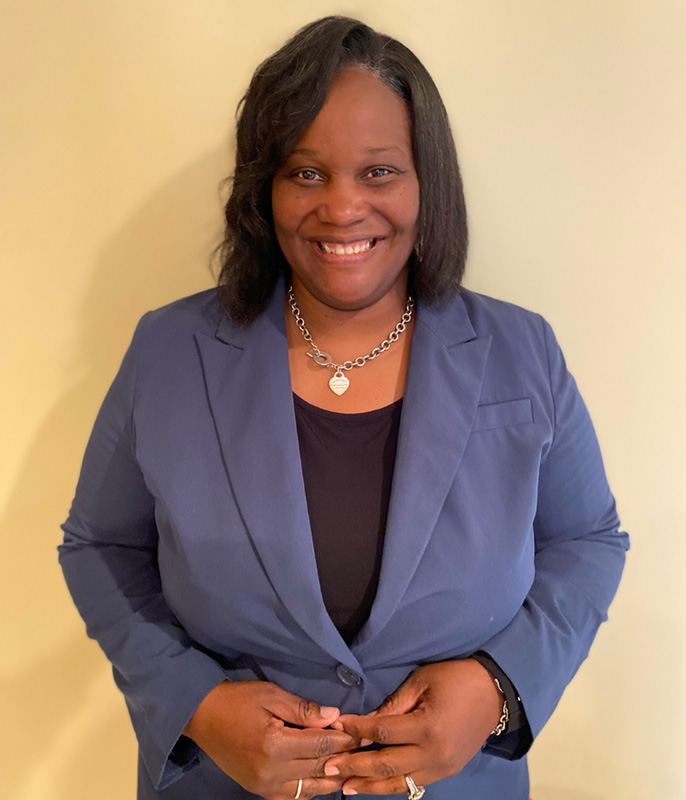 McFarlan Charitable Corporation - MCC (Flint, MI) and Presbyterian Villages of Michigan - PVM (Southfield, MI) are pleased to announce the appointment of Kahlia Harper to serve as the Executive Director of McFarlan Villages in Flint, Michigan effective August 2, 2023. By virtue of this appointment, she will also be joining the PVM Executive Team.
MCC Board Chairperson, Kathryn Boles, stated that "This is wonderful! I can't wait to work with her. I believe that she will be great for McFarlan, PVM and the community!" PVM President & CEO, Roger Myers, stated that "Everyone at MCC and PVM looks forward to the experience, passion and leadership that Kahlia is bringing to her position."
Kahlia Harper comes to this executive leadership position with extensive prior experience in affordable housing. Most recently she served as the Interim Executive Director of the Dearborn Housing Commission and the Deputy Director of Economic and Community Development/Housing for the City of Dearborn. She held multiple previous positions with the Flint Housing Commission and Metro Community Development.
Kahlia Harper received a Bachelor of Applied Science in Social Work/Substance Abuse from the University of Michigan­ - Flint and an Associate Degree in Human Services from Mott Community College. She also holds numerous professional certifications related to affordable housing. Community service and engagement has included the Rotary Club of Greater Flint Sunrise, Habitat for Humanity (Genesee County) and M.E.O.W. A lifelong resident of Flint, Michigan, Ms. Harper has expressed her tremendous enthusiasm on beginning this important new executive leadership role with McFarlan and PVM. She stated "I am very excited to join the team at McFarlan, as well as the PVM Executive Team. I look forward to working with community stakeholders to improve the affordable housing landscape for the seniors in our community".
MCC Background: In 1926 The McFarlan Home was established to provide housing for single, older women in an area adjacent to downtown Flint and near the Cultural Center. In 1976, The McFarlan Home moved from its original home, which is now a museum known as the Whaley Historical House, to next door on Kearsley Street. The McFarlan Home is a well-maintained 29-unit assisted living facility for women. There are approximately 20 staff members. In 2011 The McFarlan Home acquired two nearby apartment buildings known as Court Street Village (CSV) East (150 units) and Court Street Village (CSV) West (106 units). These buildings are occupied by moderate to low income seniors, who are able to live independently. There are approximately 10 staff members. The McFarlan Home was renamed in 2013 to the McFarlan Charitable Corporation (MCC), a Michigan nonprofit corporation, to better reflect the work it does. All the residential facilities are supported by MCC, which provides amenities and services to the residents. On September 1, 2016 MCC entered into a management agreement with PVM. MCC and PVM recently launched a major redevelopment process of the two CSV buildings, investing almost $50 million during the next two years.
PVM Background: PVM is a non-profit organization that was founded in 1945. It currently serves over 7,500 seniors of all financial means across the State in 30 diverse communities (urban, suburban, rural and resort areas). Its mission is to serve all seniors and to create new possibilities for quality living, and its vision is to positively transform senior living and services and enhance the communities it serves. Visit www.pvm.org.