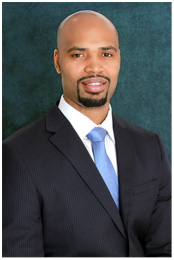 Presbyterian Villages of Michigan (PVM) is pleased to announce that Andre Davis has joined the PVM Finance Department as the VP of Finance. Prior to joining PVM, Mr. Davis was a Director of Administration for Word of Faith International Christian Center in Southfield, Michigan for the past four years and prior to that position he was their Controller for six years. He also has four years of auditing and consulting experience with Doeren Mayhew and Ernst & Young. Mr. Davis holds a Bachelor and Master of Science degree in Accounting from Bowling Green State University and is a Certified Public Accountant.
Mr. Don House, who has served as VP of Finance since 2004, remains in his position for the remainder of 2018 in order to facilitate a smooth transition of duties to Mr. Davis.
"PVM welcomes Andre (Davis) and his family to PVM. We feel fortunate to have Andre join PVM given his professional background with Ernst & Young. He is a strong fit with PVM's culture and Mission, given his most recent role at Word of Faith International Christian Center." said Brian Carnaghi, SVP/CFO/Treasurer.
Commenting on his new position, Mr. Davis stated "As someone with almost 15 years of public and private auditing and accounting experience in the services and non-profit industry, I look forward to creating new opportunities for quality senior living and to enhance the PVM communities."
Andre resides in Livonia with his wife, Kai and their 5 children.