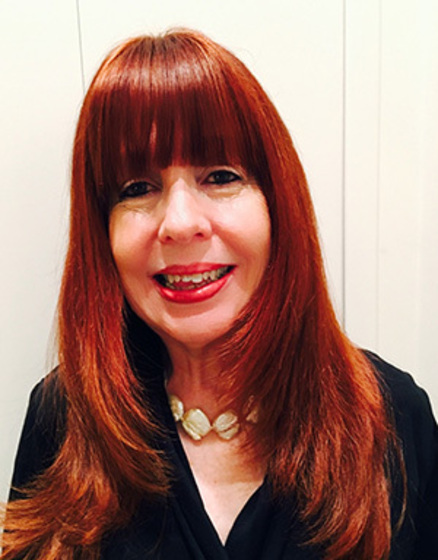 (Southfield, MI – November 28, 2016) Presbyterian Villages of Michigan (PVM) has announced the appointment of Rochelle Upfal (West Bloomfield, MI) to serve as the Executive Director for The Park at Trowbridge, a senior living community located in Southfield, Michigan. This appointment is in conjunction with PVM's new management agreement for this community that begins on December 1.
Ms. Upfal is welcomed to this important new executive leadership role with extensive professional experience in the senior living and aging services field. She has most recently been serving as a consultant in the areas of housing and services for the elderly. From 2010 – 2015 she held the position of Chief Executive Officer of Jewish Senior Life of Metropolitan Detroit (Oak Park, MI). In this capacity she led a highly respected organization with multiple locations in southeast Michigan serving over 900 residents and over 1,500 other constituents.
Previously she held the position as Regional Portfolio Leader with National Church Residences from 2007- 2010; and with Wingate Management Corporation from 1982-2007 as Director of Social Services and Fair Housing Compliance Officer.
Ms. Upfal received a Master of Social Work Degree from The University of Michigan, as well as a Specialist in Aging Certificate from the Institute of Gerontology and Bachelors of Science Degree also from The University of Michigan. She has held numerous leadership positions with regional and state-wide professional associations, including: Board of Governors for the Jewish Federation of Metropolitan Detroit, Board of Directors for LeadingAge Michigan, Advisory Council Member for the Area Agency on Aging 1-B and many others.
As Executive Director at The Park at Trowbridge, Ms. Upfal will provide executive leadership and operational direction to this large senior living community with nearly 300 apartments and associated services and programs. Commenting on her appointment, Roger Myers (President and CEO) for PVM said, "We are extremely pleased to have Rochelle Upfal joining the PVM team and to applying her vast experience to enhancing the overall quality of life at The Park at Trowbridge. We know that she will make a significant positive impact for the benefit of residents, families and staff in the weeks, months and years ahead."
###
Presbyterian Villages of Michigan, is an innovative Michigan non-profit organization that was founded in 1945. It currently serves over 5,000 seniors of all financial means across the state in 30 communities from the shores of Harbor Springs to the City of Detroit. PVM's mission is to serve seniors of all faiths by creating new possibilities for quality living through its villages and home and community based services. Its vision is to transform senior living and to enhance the communities it serves. For further information, go to www.pvm.org.
---
Contact:
Lynn Alexander, Senior Vice President
This email address is being protected from spambots. You need JavaScript enabled to view it. or 248-281-2029