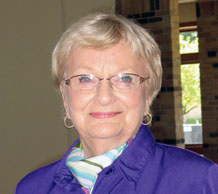 It all started with a gift. Who knew one gift would grow to over 65 years of providing the best housing and services to Michigan seniors? Today, with the help of many generous donors, Presbyterian Villages of Michigan (PVM) is positioned to serve generations of seniors to come. This brings peace of mind to many who know their neighbor, family member or loved one is benefiting from being a part of the PVM family. Because a PVM community is not just a roof over someone's head, it is a home…a community…a healthy lifestyle to meet every senior's need.
PVM Today
The more than 4,300 seniors in PVM's 26 Villages throughout the State of Michigan are diverse. There are varying degrees of independence, medical needs, wellness options, and individual concerns. Our residents represent a beautiful tapestry of different ages, cultural heritages, races, religions, work backgrounds and more! PVM is a recognized leader in the field for its responsiveness to seniors, its creativity to find solutions for emerging needs, and the commitment to deliver those solutions with integrity and compassion.
The Presbyterian Villages of Michigan Foundation provides philanthropic support to help advance the organization through raising funds to support three priority areas: Innovation. Wellness. Trust.
The 2015 Comprehensive Campaign goal is to raise $15 million by the end of 2015 to fund important innovative solutions to meet the needs of seniors and sustain PVM's priority areas.